How creative campaign planning makes for a spectacular Mardi Gras
Clever marketing tactics have helped Mardi Gras carnival organisers and revellers enjoy a world-renowned festival for decades and they're still going strong. Emulating their style (albeit in a less colourful way, perhaps) and adopting a similar strategic approach can kick off your next marketing campaign or project with an equally impressive bang.
Mardi Gras, Fat Tuesday, Shrove Tuesday. These are all names for the same period that precedes Lent in our calendar. It's also more often related to our love of pancakes, with Pancake Day seeing us looking enthusiastically towards tossing our pancakes and then choosing our topping of choice – chocolate spread, jam, Biscoff or the simpler, and definitely to my preference, lemon and sugar.
But to many, Mardi Gras is a time of festivity, with spectacular carnivals taking place across the world – from Venice with its wonderful array of masks to the more elaborate and vibrantly coloured costumes of the Mardi Gras carnivals that can be found in places such as New Orleans or Trinidad.
What goes into making Mardi Gras such a success?
You may not know that I was born in Trinidad. On a trip back to visit friends with my parents, we were taking a tour around Port of Spain to see some of the preparations that were taking place for the next Mardi Gras carnival. We heard steel pan bands playing with that unique sound that immediately conjures up the Caribbean for me, all ages coming together to practise for the big day. When we visited some of the many small costume design shops set up across the city, it struck me what a mammoth task is undertaken each year just to plan and hold this internationally known event. So much time and effort put into creating just one day – but oh, what a spectacular, noisy, and wonderful day it is.
Each of the small design shops will have decided upon a theme for that year, ranging from the wildly exotic to quite specific characters or events, each particular to their own audience. Within that theme they create a number of different outfits, and they pin up pictures of these costumes in their shop windows. Against each costume there is a number that denotes how many pieces of each one they are planning to create. Anyone wanting to take part in the next carnival will cruise these shops, viewing the different designs and choosing what they want to wear from the range. The shop then makes it to fit. When that style has reached the relevant number, it is no longer available. So if you want to be one of the best dressed, you need to get your order in early. In the marketing world we would call this Scarcity Marketing.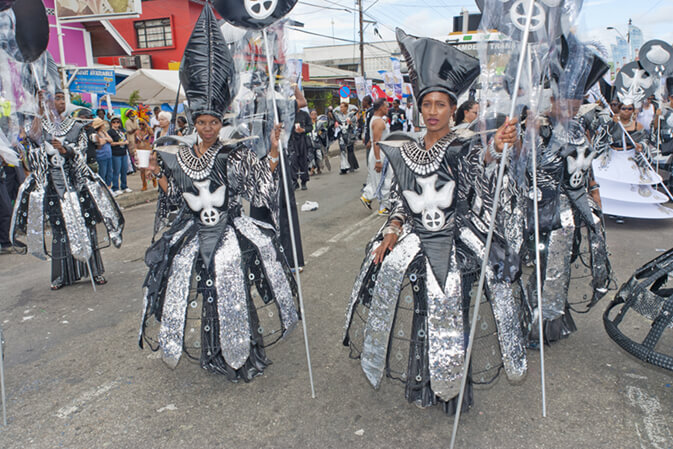 When the carnival is over for that year, the design shop owners start planning the next range almost immediately. It's a huge task to determine just how many costumes they need, what planning is needed to ensure they have the right materials and available time, and just what human expertise is needed to ensure they're ready for the big day when it comes. And that's just the costume part of the carnival …
In any organisation, when you're starting a new marketing campaign or project, you will have similar planning requirements that, when they all come together, will make the difference as to whether it goes off with a bang or falls short of its objective. You will need to adopt a strategic approach that helps to simplify the whole process and ensure that your campaign is a success. This can be broken down into three basic principles.
Three basic principles to managing any marketing campaign or project
Planning any major campaign will always be a far easier task if you keep in mind 3 basic principles to help guide you through. Here at Keskidee, we use Assess, Plan and Initiate as our mantra. We live and breathe these for good reason, as much of what we do for our clients requires these three elements to be pulled together in an efficient and effective way to achieve the end result.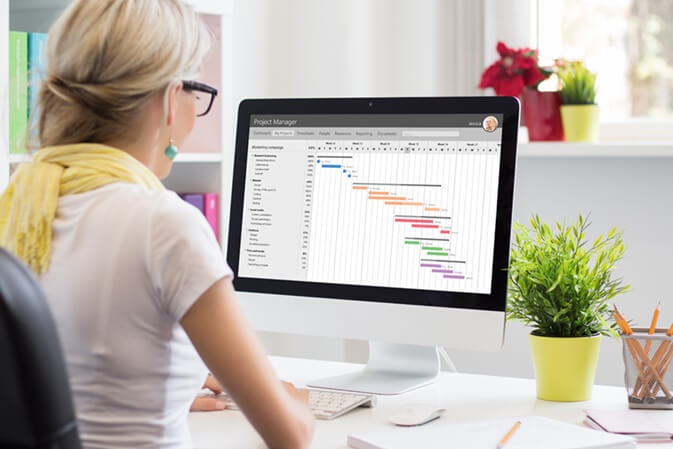 Let's take a look at these in more detail:
1. Assess
At the start of any project, we need to assess what the objective or purpose of the project is. What do we need to consider in terms of timings, target audiences, messaging etc.? Who are the key stakeholders in the project and how do we need to communicate to them or work with them? How will we measure results and what should these be? Sometimes it's just a brand awareness-raising exercise or something that improves internal processes. Often, it's raising the skill levels of internal teams, or helping to run a major campaign. Each project will have its own success metrics and they need to be agreed.
If we think back to the Mardi Gras, and the costume shops, they know how much resource and time they have to make the costumes, how much it will cost to make them, and therefore how much they need to charge for each costume, and they set out their offering based on that.
A skilled marketing coach will be able to provide the tools and structure to assist with pulling all of this together as the first stage of any marketing project, and work with you to ease the whole process.
2. Plan
When you have all the background in place and have a clear objective, you can start to put the plan in place for how you're going to achieve it. The plan will include what steps you're going to take across what timescale. It will cover resources needed and ensure all those who need to be involved will have clear communication as to what is required or expected of them and when. Where a budget is needed this should be scoped out with explanation where necessary to assist with sign-off; and lastly a set of metrics for measuring the success (or otherwise) of the project are established. When done, you're ready to roll out your plan.
Back in Trinidad, in April last year, over a rum punch or two, the design shops were once again laying out their plans for the next range of costumes, bringing all the fabrics and materials together, employing the seamstresses and working out their timescales and budgets ready for this year's Mardi Gras carnival.
Using outsourced marketing support can really help with ensuring all the different elements of the plan are pulled together in a coherent and effective way, particularly where inhouse skills don't exist already.
3. Initiate
The main event is merely days away. Whether it's a product launch, tradeshow, or simply a promotional campaign, all the work has been building up to this. Initiating any plan is the easy bit. The hardest part, i.e., the thinking and planning, has already been done. Rolling out a campaign plan with each team member taking up their area of responsibility requires little more than good communication, assistance where required and general oversight and regular check-ins to ensure we're all still working to the plan. For more extensive projects, such as coaching or process improvements, it's more likely to be several diarised workshop days, which help to move things forward and provide the opportunity to set tasks for completion and review at each session.
In Port of Spain, fittings have been completed and the costumes are ready. Headdresses are tweaked and adjusted for best fit and stability, and the steel pans can be heard going through their final rehearsals. After a year of planning and teamwork, the carnival goers are finally ready to take part in this fabulous event.
The interesting part of any project is the collaborative working together to achieve something, but ultimately the most satisfying part is seeing the result come together. Whether that's a sales and marketing pipeline working seamlessly to show leads flowing down to become customers, launching a new promotional campaign or product launch, or seeing and taking part in the colourful, flamboyant, once a year spectacle that is the Mardi Gras carnival at its very best.
You may not be planning for the Mardi Gras, but whatever your next marketing project is, Keskidee can help bring the expertise together to achieve this. If you'd like more information on how we could help, why not get in touch or book a discovery call?
If you enjoyed this blog you might like "Why you need a structured marketing strategy".